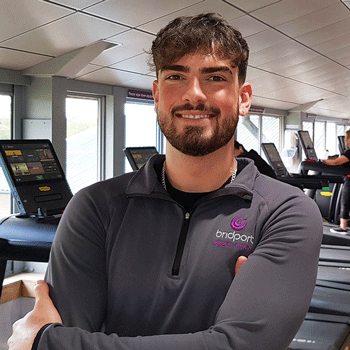 I have surrounded myself with sports and fitness all my life. They are the two things I have an intense passion for and find it extremely rewarding sharing my knowledge and enthusiasm on the topics.
Being a huge believer of keeping fit and healthy, I like motivating people to do the same.
My personal way of doing this, is regularly using the gym and playing for my local football team twice a week. This is not only physically beneficial but great socially.
I like to bring this into the gym, getting to know customers and giving advice.
Qualifications
Fitness Instructor (Level 2)
NCFE Health and Fitness (Level 2)
NCFE Sport Exercise and Fitness (Level 2)
NPLQ Lifeguarding (Level 2)