About Bridport Leisure Centre
Bridport Leisure Centre is run by Bridport & West Dorset Sports Trust Ltd as a strictly non-profit making organisation (Registered Charity No. 267781). The centre provides a range of recreational facilities and activities to the people of West Dorset, with the overall aim of enhancing the quality of life for the community.
Bridport & West Dorset Sports Trust mission statement:
"…the provision and maintenance of recreational facilities for the benefit of the inhabitants of West Dorset and its neighbourhood, without distinction of political, religious or other opinions, with the object of improving the conditions of life of the said inhabitants."
---
GDPR Information May 2018
Bridport Leisure Centre Privacy Policy 2018
---
Equality and Diversity Statement
Bridport & West Dorset Sports Trust Ltd believe that opportunities should be open to all and is committed to providing services which embrace inclusivity, diversity and promote equality of opportunity. Our objective is to ensure that these commitments, reinforced by our values, are embedded into our day to day working practices with all our customers, colleagues, suppliers, visitors, the public and others.
Equality and Diversity Statement 2018
---
Bridport Leisure Centre is a Disability Confident Committed Employer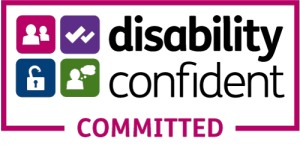 ---
Bridport Leisure Centre staff are trained in Mental First Aid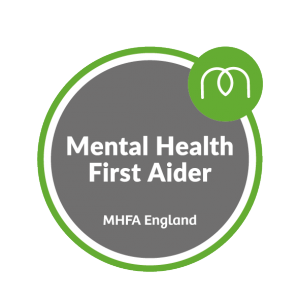 ---
Our customer charter
At Bridport Leisure Centre, we aim to:
provide high quality, cost-effective service

respond to our customer's needs and listen to their views

provide premises which are clean and safe

provide customer-friendly service

actively encourage participation by all our residents

work in partnership with others to provide a wide range of activities

invest in our facilities to improve and upgrade services

implement environmentally-friendly practices
---
Customer comments
We want all our customers to have a positive experience. We strive to ensure that your needs are met and, where possible, exceeded.
Please take a moment to tell us what we're doing right – or wrong. Your feedback and suggestions are important to us and will help us improve our service.
How to give us feedback:
feedback form online

speak to a member of staff

complete a customer comment form, available from reception. Completed forms can be posted to us or returned via the internal post box.

attend a manager's clinic. Ask at reception for dates.
---
Accessibility
We want everyone to feel welcome at Bridport Leisure Centre. We offer:
free customer parking

free disabled parking

automatic entrance doors

customer lift

reception induction loop system

braille and tactile signage

accessible toilets and changing facilities, open to all and free of charge

swimming pool hoist

buggy and pushchair park

baby change facilities

vending machines providing hot and cold beverages, snacks and fresh fruit

sports shop stocking a wide range of sports and leisure equipment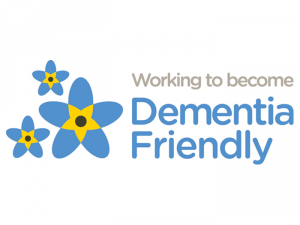 ---
Safeguarding Statement
Bridport and West Dorset Sports Trust Ltd are committed to providing an environment that is safe and supportive, which safeguards and promotes the welfare of children, young people, and adults at risk.  This is achieved by a culture that allows all customers to feel confident about raising concerns about their own and others' safety and well-being.
B&WDST takes all reasonable steps to ensure that staff and its volunteers working with children, young people and adults at risk within the Centre are competent and safe to do so.  This is achieved by following stringent recruitment procedures, DBS checks, providing training, and having clear procedures to follow when concerns are raised.  We regard safeguarding as everyone's responsibility and, where appropriate, work in partnership with other organisations to effectively safeguard and promote the welfare of children, young people, and adults at risk.
We have a number of policies and procedures in place that contribute to our safeguarding commitment and these are available to review upon request.
B&WDST recognises that all children, young people, and adults at risk have an equal right to protection and we are committed to applying the standards laid out in our Safeguarding Policy and Procedures consistently, regardless of gender, age, disability, culture, language, racial or social origin, religious belief or sexual orientation/identity.
Our designated Safeguarding Lead is Mr. William Thrower (Centre Manager) and our Deputy Safeguarding Lead is Mrs. Sally Bragg (HR & Payroll Manager).
Alternatively, if you have a concern that you wish to report Dorset Safeguarding Children Board can be contacted on 01202 228866 or via email to MASH@dorsetcc.gov.uk.
For more information about safeguarding at B&WDST please contact our designated Safeguarding Lead on 01308 427464.
---
Quest: the UK Quality Scheme For Sport And Leisure
Bridport Leisure Centre is rated highly-commended by Quest, the recognised industry standard for the management of sport and leisure facilities in the UK. 
---
Charitable Gifts
Help promote sport & leisure with a charitable lifetime gift or a bequest in your will
---